Quality

On time delivery

Paid samples available
Fresh Mangoes all Year Around
Exporter and Supplier of Fresh Indian Mangoes – Mangoes of exceptional quality are available for online purchase
Mango is more than just a fruit; it evokes a wide range of emotions. Sensuality, ecstasy, pleasure, appreciation, and overwhelming enjoyment are all emotions that can be felt. We collaborate with, Mango exporters in India to make this fantastic fruit available in entire Australia.
Mango isn't only a fruit; it's also a divine gift; it's not just the king of fruits, but also an emotion. If there is a heaven, it is only mango that is presented to the gods. We Import mango in Australia, from Indian growers and Mango exporters and we have all major mango variety that India has to offer. When you know there are over 1000 different mango varieties in India your curiosity for it will expand dramatically.
Mango Exporters in India make all varieties available to us . The Indian mango is a unique fruit that demonstrates exceptional quality and a plethora of nutrients. A single mango can contain up to 40% of the daily dietary fibre requirement, making it an effective preventative versus heart problems, cancers, and cholesterol build-up. This delicious fruit is also high in potassium, beta-carotene, and antioxidants.
The mango world is vast and diversified, with hundreds of great kinds to choose from. Mangoes come in a variety of colours, flavours, shapes, and sizes. We have quite a few regular drinks parlours as our clients, and we make sure they get uninterrupted mango supply even when its off season in Australia.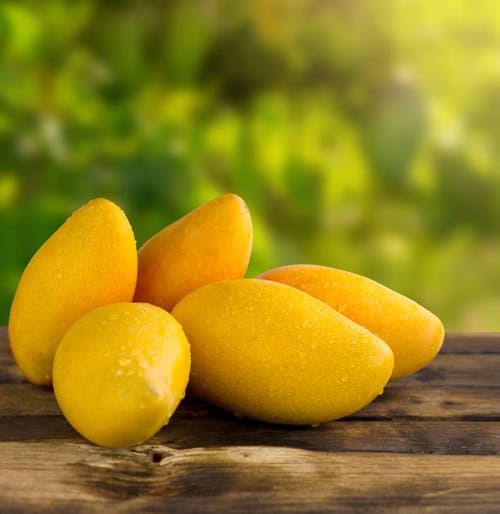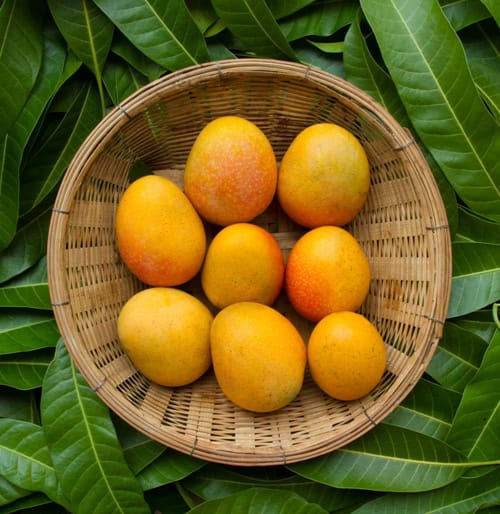 ONLY FRESH AND BIOLOGICAL MANGOES ARE IMPORTED IN AUSTRALIA
Mangoes are our main export fruit, and they are carefully farmed, picked, classified, processed, and packaged to assure the best quality possible. We import best mangoes from India to Australia.
Every stage of the process is meticulously monitored and optimized, from producing the fruit to supplying the deliverables, to guarantee that each piece of fruit is as fresh as possible. Our commitment to quality is unshakeable.
Mangoking travels the length and breadth of India in search of the best fruit. Each order is accorded special attention, and all requirements are strictly followed to import best Indian Mangoes.
We work hard to provide you fresh, naturally grown produce straight from the farm.
Why Should You Purchase from Mangoking?
Pesticides are not used.
Sourcing straight from organic farms*
No pesticides are used during harvesting, resulting in an exquisite flavour.
Fresh and high-quality fruits are brought to your home using best practises.
HARVESTING AND SORTING
To protect the integrity of the fruits, keep them firm, and eliminate spotting, they're hand-picked by expert personnel. Size grading and fruit maturity checks are all part of the sorting process. To be exported, only the tastiest mangoes are chosen.
DESAPPING, WASHING, AND DRYING ARE ALL STEPS IN THE PROCESS.
When it comes to post-harvesting, great care is taken, and the fruits are assessed according to global standards for the optimum quality. To guarantee that no contamination arises, the desapping procedure is carried out by skilled and experienced employees.
CURING, RIPENING, AND STORING
Cleaning and washing are done to remove any dust or foreign elements. The second sorting ensures that only the freshest fruit, free of rotting, blemishes, and other defects, is submitted for packaging.
Mango King 100% Natural Juicy Mango exporters to Australia
The fruits we export are sourced from reputable growers. They are assured to be devoid of rot or contamination of any type. They are offered in sealed packaging in large numbers. We are swiftly establishing ourselves as one of India's leading Exporters of fresh mangoes. We've also established a strong presence in the market as a wholesaler of fresh mangoes. We charge a fair price for our services, and our items are very competitively priced. We work hard to provide you fresh, organically grown produce straight from the farm.
Our Blog
If your children are at home during the summers, they are likely to request mangoes. Is it, however, healthy for them?
Read more...
Imagine you have just sliced a mango and found it to be rotten or not ripen yet. It is the most terrible feeling as we...
Read more...
Are you thwarting your hands to eat Mango? If you are running after the myth of "mangoes make you fat," you are missing on some....
Read more...